What to Expect When Getting A New Roof
Getting a new roof is exciting, but there's nothing more stressful than not knowing what to expect. That's why we have broken down the process, so you know exactly how it works and how to prepare for your home's fresh new look!
You do not have to go through any training or get licensed in Georgia to be a roofer. That's why it is very important to be cautious when you are selecting a roofing company. You will want to ensure that they are a reputable company and qualified before deciding on them! You will also want to get an estimate that includes the scope of work. That way, you know what is included and what materials will be used. Be cautious of a company that is willing to do the job for cheap. They probably don't have much experience and/or plan to use cheaper materials, which will ultimately negatively impact your home's value down the line!
Once you've selected a contractor and agreed on an estimate, they will start by checking material availability. Once set with their suppliers for dates that work well with all parties, you should sign a contract. (This helps protect you and the contractor) With most contractors, you may also need to pay a deposit before they start any work. However, at Roof Medics, we do not require any payment until the job is complete.
Preparing For Your New Roof Installation
Many people do not realize how big of a project getting a new roof is. It's important to remember that once the crew arrives, your home becomes a work zone. You can expect it to get very loud, and messy dust, dirt, and pieces of roofing material may fall into the attic and the ground surrounding your home during the roof replacement process. But don't worry, the crew will work to get it all cleaned up. To prepare, we recommend you do the following:
1. Plan to be away while the crew is working.
2. Have a plan for your pets.
3. Takedown anything that is not properly secured to your wall. All the roof work can shake the walls and cause things to fall.
4. Remove any valuables that can break away from your home. Our crew will tarp for anything that cannot be moved before they start working.
5. If you live in a gated community, make sure to provide a gate pass or instruction on how the crew and delivery truck should enter.
6. If materials are delivered days before the job begins, make sure to provide a space where the materials will be the safest and not block your way.
Getting Your New Roof Installation
Once the installation day finally arrives, you can expect your materials and a dumpster to be delivered if they have not been already. It's important to make sure that you move cars or anything from the front of your home and driveway so that there is room for the dumpster and the truck has room to deliver the materials.
1. The crew will start by tarping the area around your home. Then they will begin to remove the old roofing materials to expose the decking (the wood part of your roof). Once the decking is exposed, it will be inspected for moisture damage and replaced as needed.
2. When the decking is ready, the crew will begin to install your new roof, starting with the ice and water shield to protect your home against wind-driven rain.
3. Then the decking will be fully covered with a water-resistant underlayment.
4. After the decking is fully protected, the starter shingles are put on.
5. Then, the main shingles are installed. These are the ones that you choose the style and or color.
6. Next, the ridge vent is put on at the peak of your roof. This is to allow heat to escape from the attic so that your roof performs better for longer.
7. Finally, the hip and ridge caps are installed over the ridge vent, the ridge, and the hips.
* This summary is a basic overview of a re-roof and may differ based on the company you use, the scope of work, and manufacture guidelines.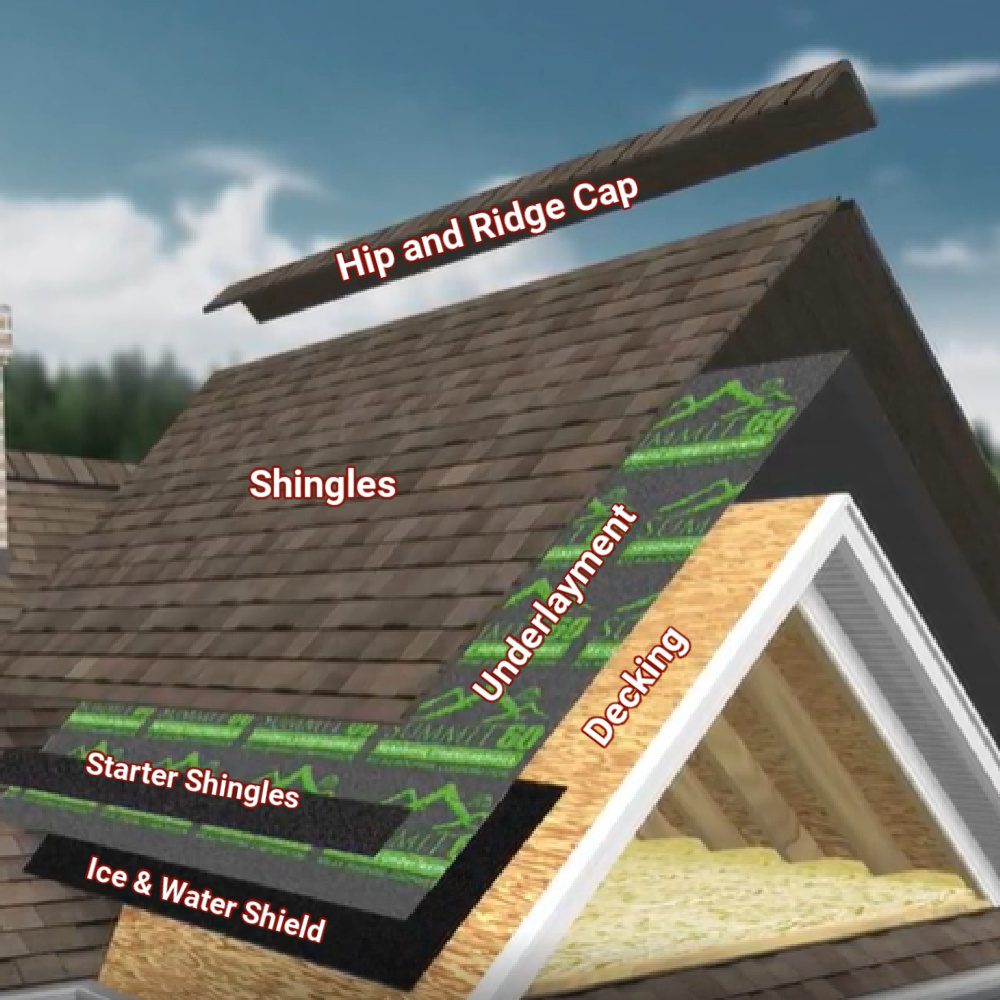 When the crew is finished with their work, they'll make sure the outside of your home looks as good as it did before. They will remove any debris and sweep for nails that may have fallen – but be careful because there may still be some hidden!
 If you're getting a new roof, it's important to know what to expect. You'll be surprised by how much work goes into installing a roof from start to finish! We hope the information in this blog post helped prepare your home and family for when your new roof is installed. Roof Medics is committed to providing quality installations. We've seen it all – from poorly installed roofs that leak every time there's a storm to improperly applied shingles causing water damage inside the house after just one rainstorm. To ensure these scenarios do not happen to you, call us today at 912.231.7338.
Email: roofmedics@roofmedicsroofing.com
MON-FRI 08:00 AM- 6:00 PM